3e International School
In 2004, Sunwah in conjunction with Michigan State university and Beijing Normal university, established two research centres: the "US-China Center for Research on educational excellence" and the "China-US education Research Center" which aimed to design effective and sustainable models for teaching and school governance.
In the same year, the 3e International School was founded in Beijing to put these models into practice. 3e means "Explore, Experiment and Express" with a mission to foster creative thinkers and collaborative learners across cultures. Students are encouraged to explore materials, ideas and surroundings, guidedto experiment with objects and manipulate languages and concepts, and encouraged to express ideas in a supported learning environment. It forms a new foundation in China's basic education system.
Currently 3e covers kindergarten and elementary curriculums with students from more than 20 nationalities. Being a member of the International School Confederation, 3e is one of the most renowned international schools in China. The China Service On-line commented it "the Number one renowned kindergarten in Beijing". The Hong Kong Ming Pao named it "the best kindergarten in Beijing", and Beijing's main stream mediaselected it one of "the most influential international schools".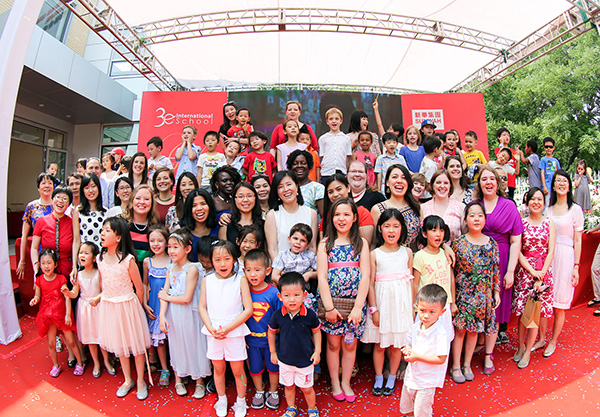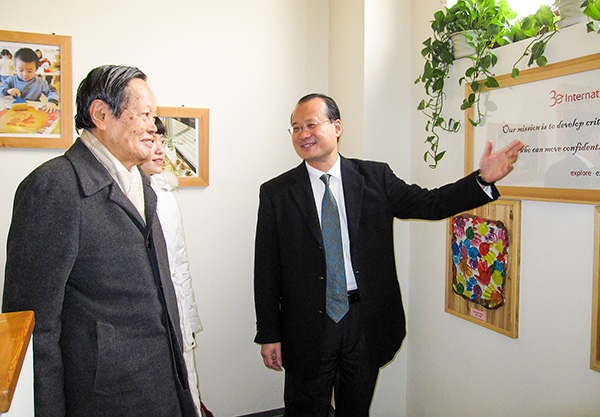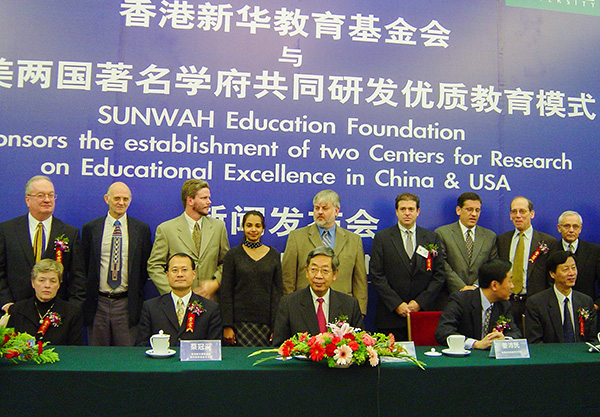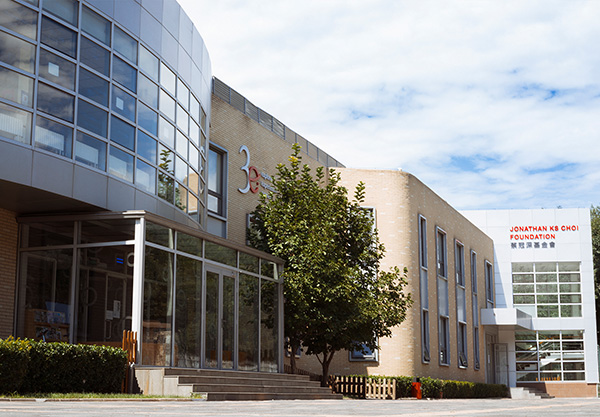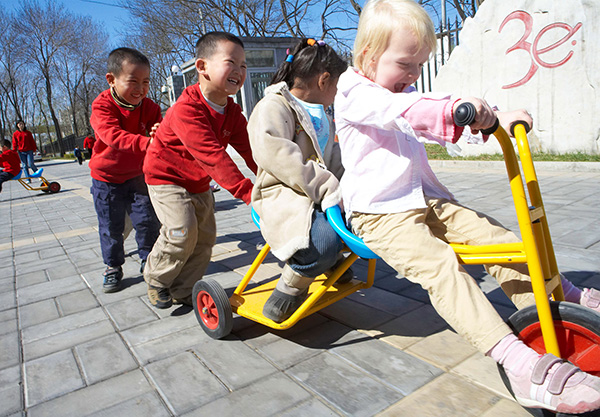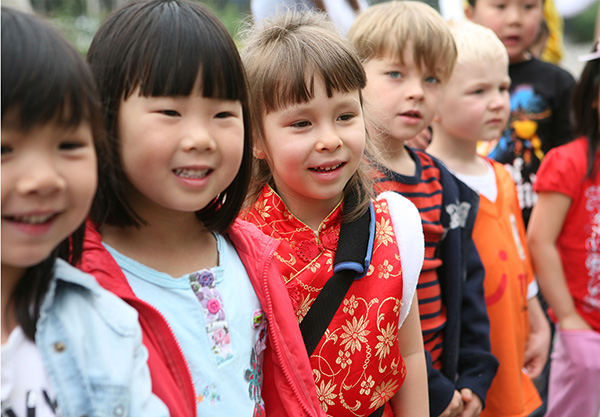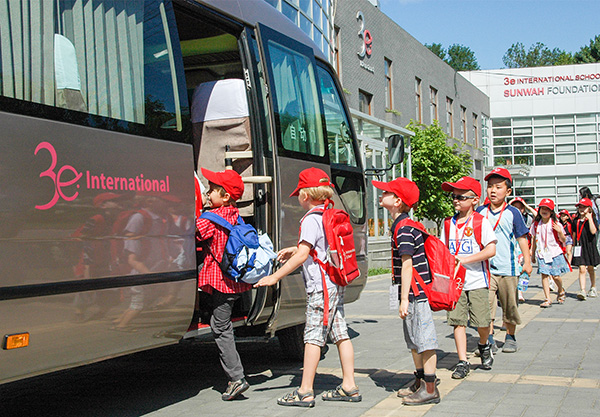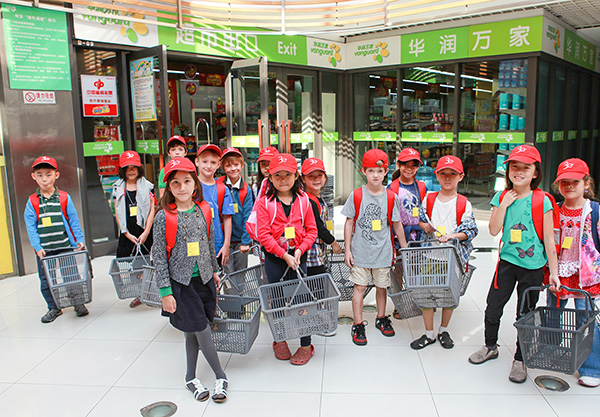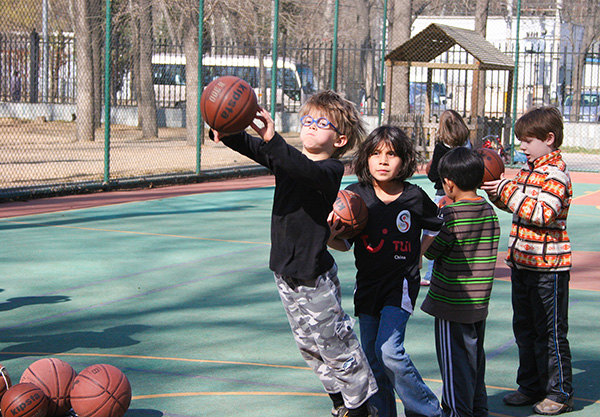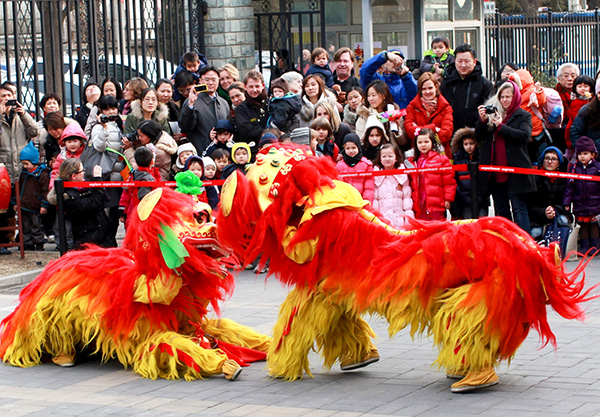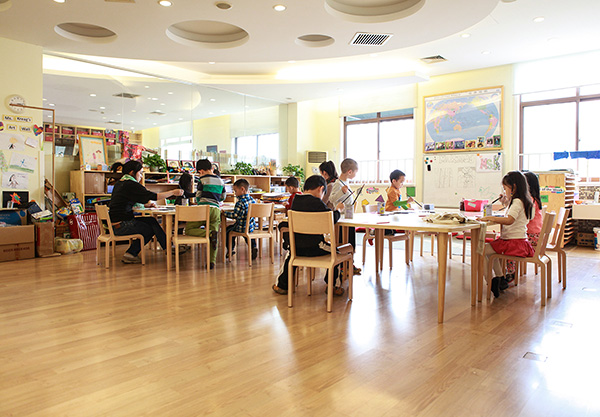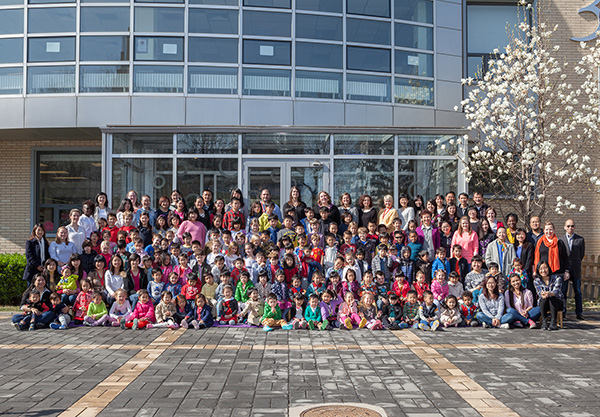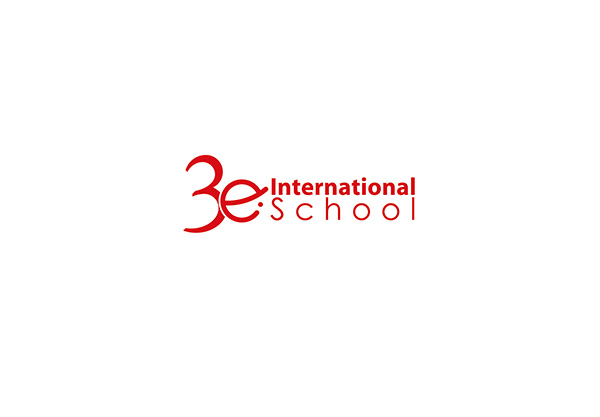 Co-operated with the Beijing French International School to train world citizens
The Beijing 3e International School model is widely recognized. In 2015, the French government invested RMB700 million to establish the Beijing French International School and invited 3e for educational collaborations.
The two Schools will interoperate educational system like student enrollment, course program and school governance. The new School will inter-use three languages Chinese, French and English as the teaching medium. It opens co-operation between Chinese-French joint education developments. 3e's elementary grade students share the same campus with the French International School.
On 16 May 2016, the new French International School was officially opened in Beijing. Dr. Jonathan Choi and the new French Foreign Minister Jean-Marc Herault officiated at the grand opening of the Beijing Charles de Gaulle French International School. The School is designed by the world-renowned designer Jacques Ferrier who has also designed the Shanghai Expo booth.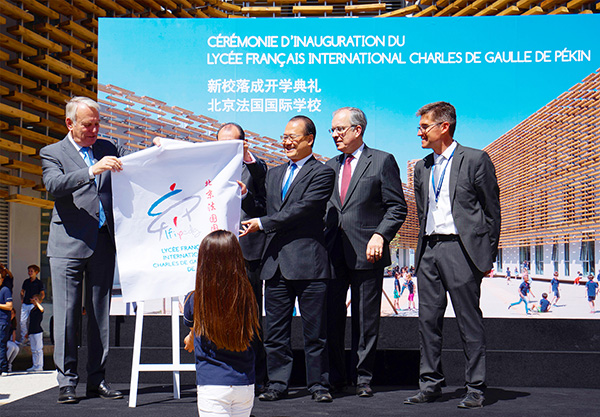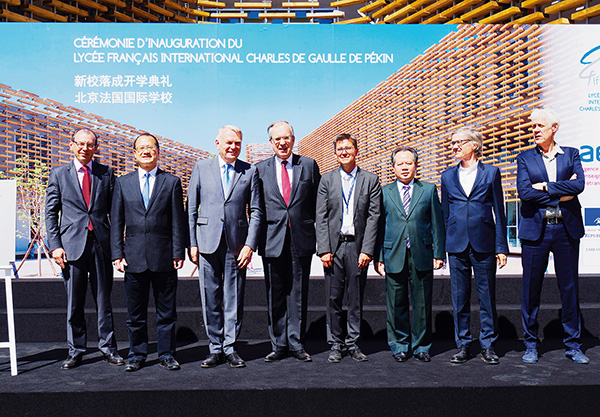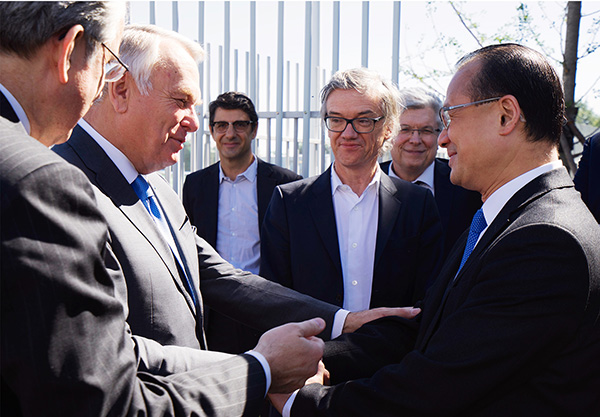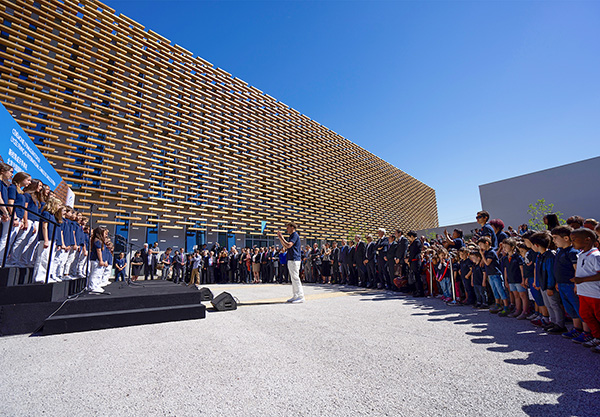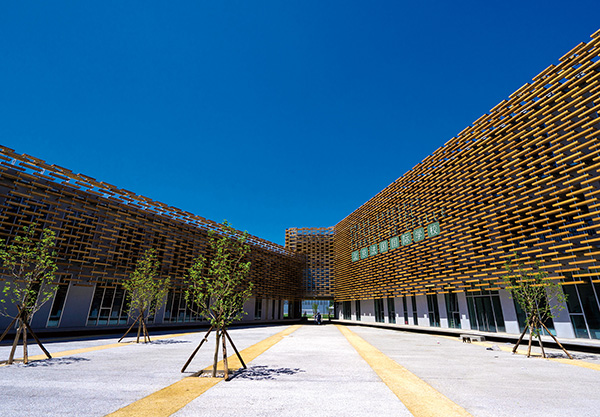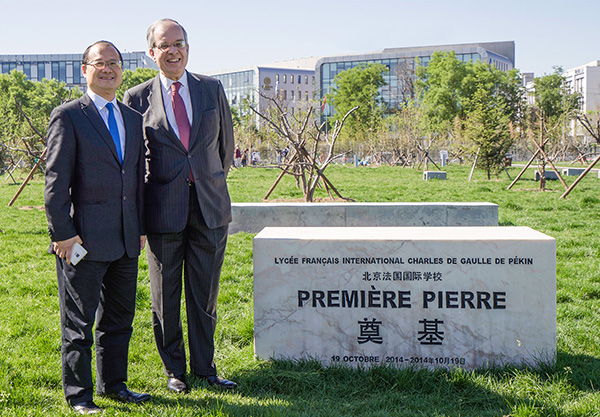 3einternationalschool.org