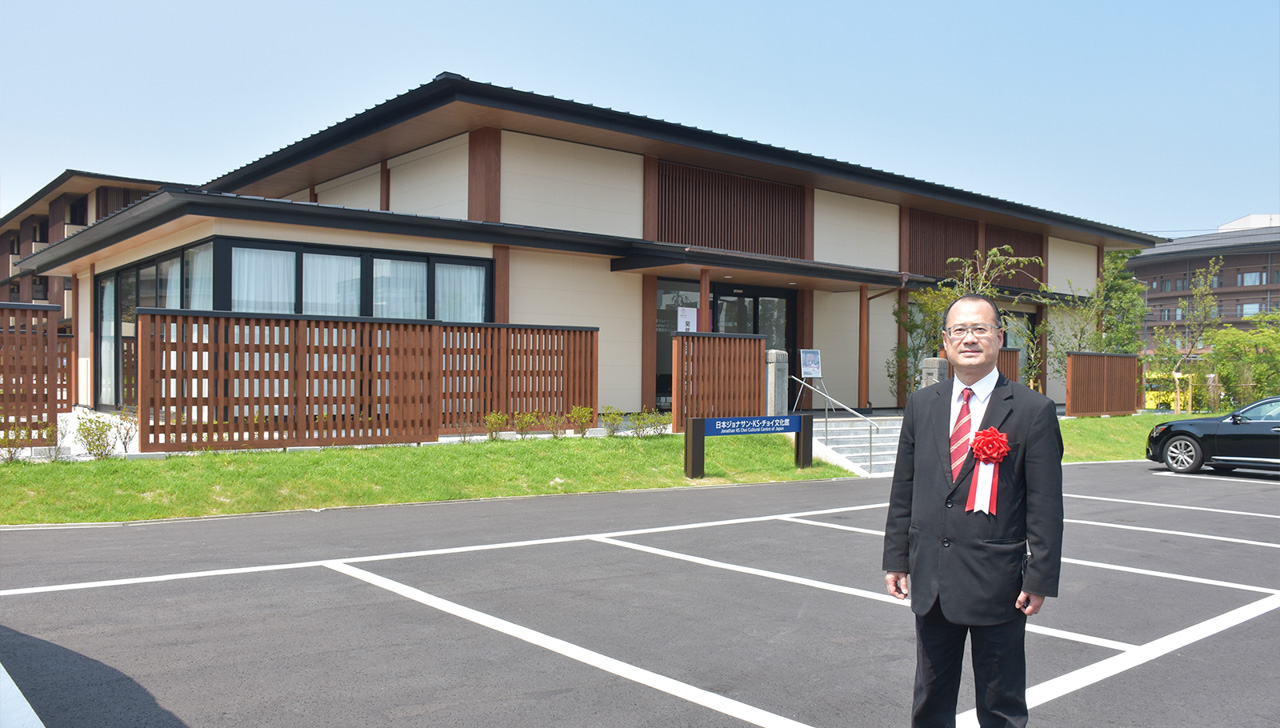 The Jonathan KS Choi Cultural Centre of Japan was officially opened on 20 July 2018 at the Kyushu University. It marks a further step forward to embark co-operation projects with the Kyushu University in the areas of education and cultural exchanges. 
Chairman of Kyushu Economic Forum Mr. Susumu Ishihara, President of the Kyushu Economic Association Mr. Aso Tai, Governor of Fukuoka Prefecture Mr. Hiroshi Ogawa , Mayor of the City of Fukuoka Mr. Soichhiro Takashima, President of Kyushu University Mr. Chiharu Kubo, Consul General of China in Fukuoka Mr. He Zhenliang, and representatives from the nine prefectures of Fukuoka and business leaders attended the opening ceremony. They also attended a seminar on "Strengthen Asian Communications within and beyond" held at the Kyushu University on the same day. 
The Centre, built on the theme "culture of Zhongshan" and traditional Japanese architecture, is located at the central campus of the Kyushu University, facing the office block of the University President, and in the vicinity of the international guest house. It will become a perfect venue for international seminars, exhibitions, and exchange activities. The Centre will link with other Jonathan KS Choi Cultural Centres in various countries including Mainland China, and overseas to promoteunderstanding, appreciation and respect for the unique culture of each other to generate good will, paving the way to a harmonious world.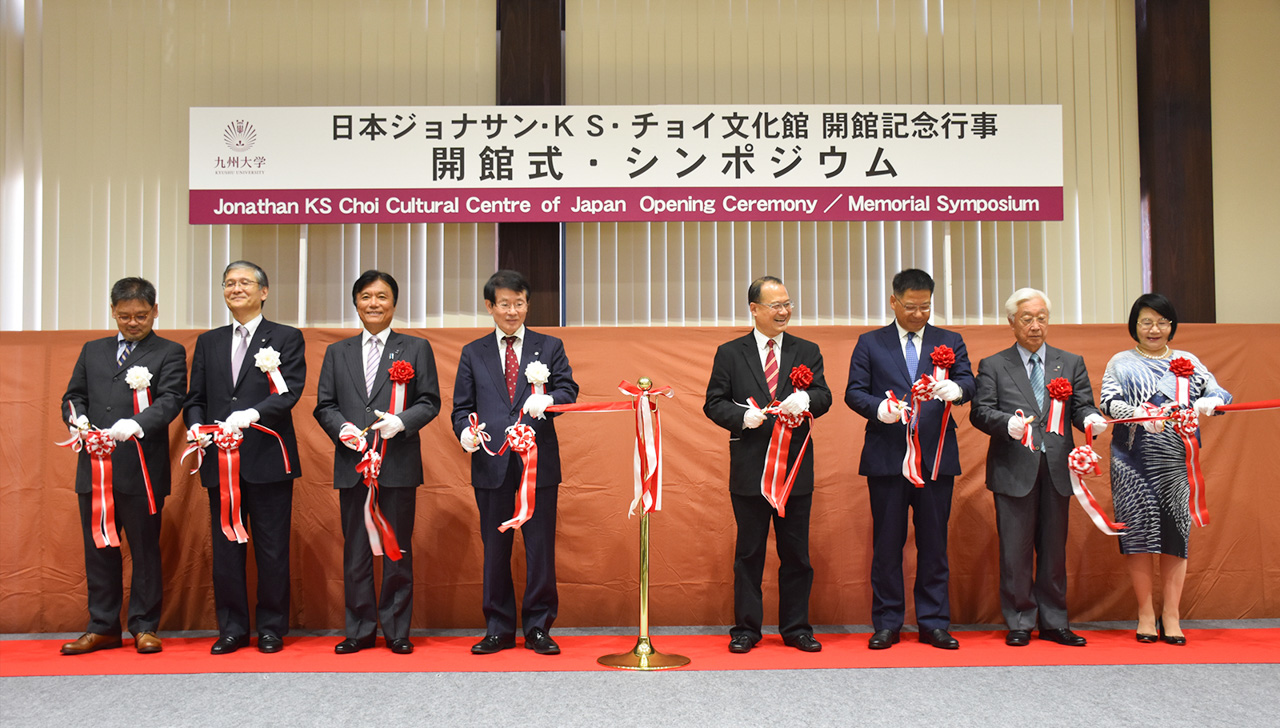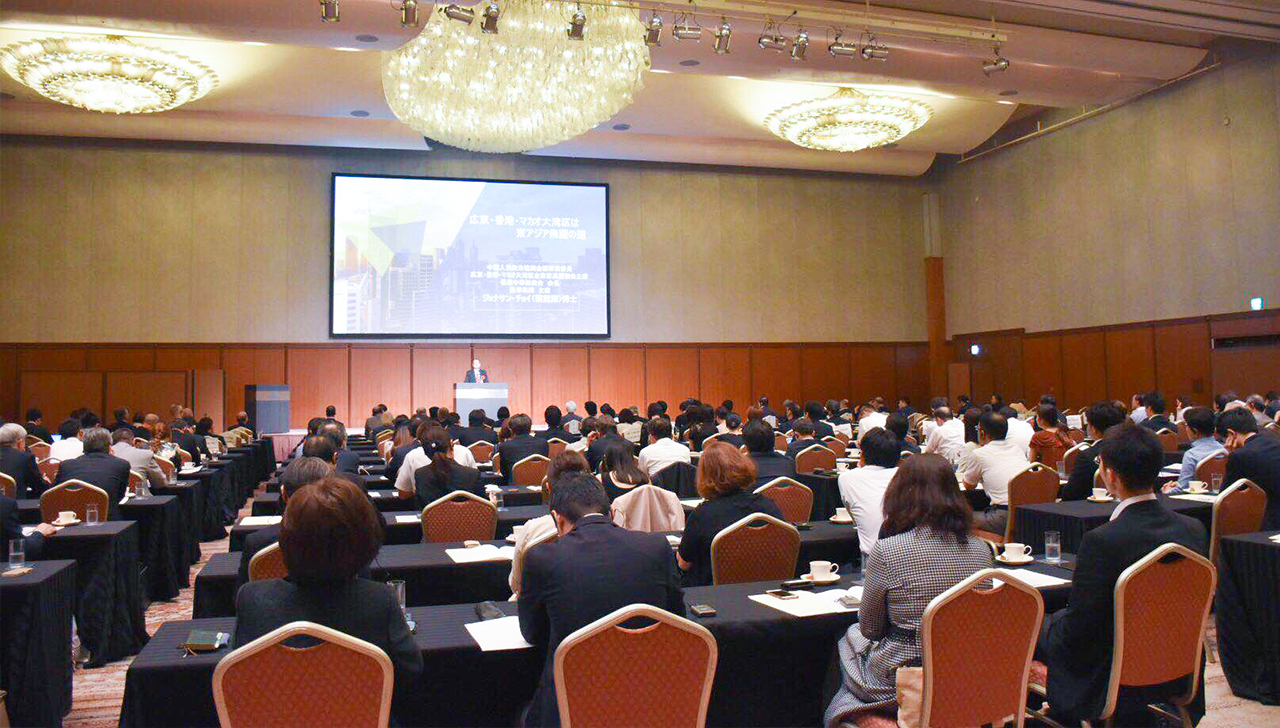 The Ground Breaking Ceremony
The Ground Breaking Ceremony of the Jonathan KS Choi Cultural Centre of Japan was held at Ito Campus, Kyushu University on 31 October 2016. It was officiated by Mr. He Zhenliang, Consul General of China in Fukuoka. He delivered a congratulatory message on behalf of Mr Cheng Yonghua, Chinese Ambassador to Japan. Ambassador Cheng paid tribute to the efforts and valuable contributions for the centre made by Sunwah Group, Kyushu University and the China-Japan communities. He said Dr Sun Yat-sen had deep roots with Kyushu. In commemoration of the 150th Anniversary of the birth of Dr Sun Yat-Sen, establishing the Jonathan KS Choi Cultural Centre of Japan will encourage more people in China and Japan to join in the Sino-Japanese friendship cause. He expressed his hope that the Centre would become a platform for international education and cultural exchange after completion.