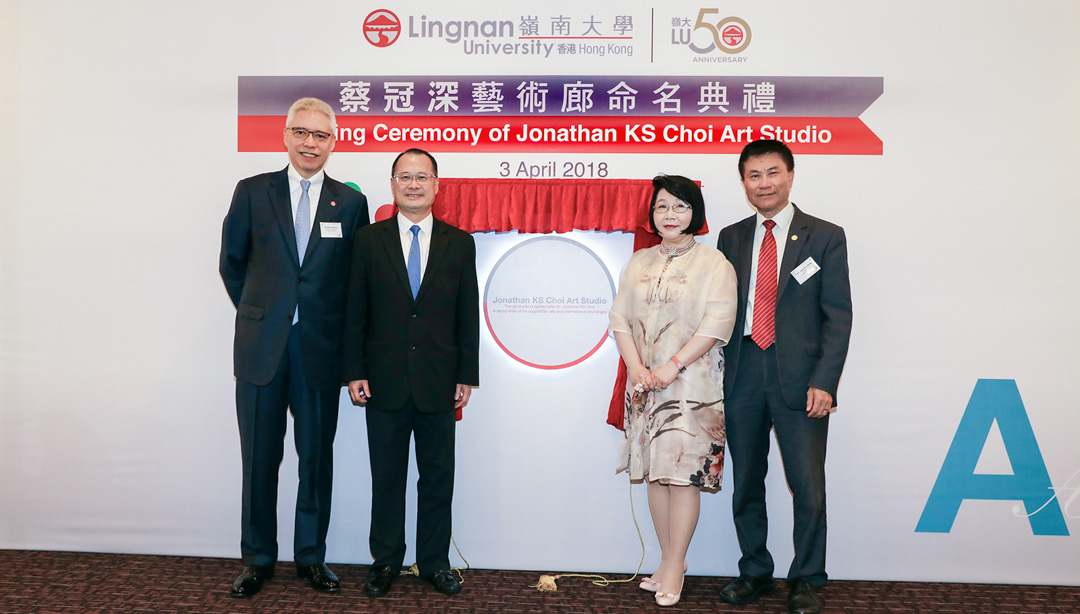 The Naming Ceremony was held at the Lingnan University on 3 April 2018 in appreciation of Dr. Jonathan Choi's sponsorship to the establishment of the Students' Exchange Program. The Ceremony was hosted by the Lingnan University Chairman Mr. Au Yeung Pak Kuen and the President Professor Leonard K Cheng. 
The "Jonathan KS Choi Students Exchange Program" will sponsor and offer opportunities for undergraduates to participate in Mainland and overseas exchange programs for the school year 2018 to 2022. 
The Jonathan KS Choi Art Studio is located at the new building third floor, featuring exhibitions for the artist-in-residence and as studio for the Visual Studies students. 
At the Naming Ceremony, Dr. Jonathan Choi pointed out that the Lingnan University is actively developing exchange programs networks with overseas and mainland universities. It provides ample opportunities for undergraduates to take summer practice, enabling interdisciplinary studies and covering multi-cities.