On 28-19 November 2015, Dr. Jonathan Choi led a delegation of 20 members from the Kyushu Japan Hong Kong Society to visit the Universityof Zhongshan, and the Zhongshan Overseas Chinese Secondary School to kick-start a series of exchange and co-operation programs. The delegation also took this opportunityto celebrate the 150th birthday of Dr. Sun Yat-san. 
Members of the delegation included director and vice-president of the University of Kyushu安浦寬人, the advisor of the Kyushu Railway Company 石原進, the great granddaughter of Dr. Sun Yat-san's revolutionary friend 梅屋莊吉, the deputy managing director of Hibiya Matsumotoro 小阪文乃, and Nishinippon news chief editor 傍示文昭.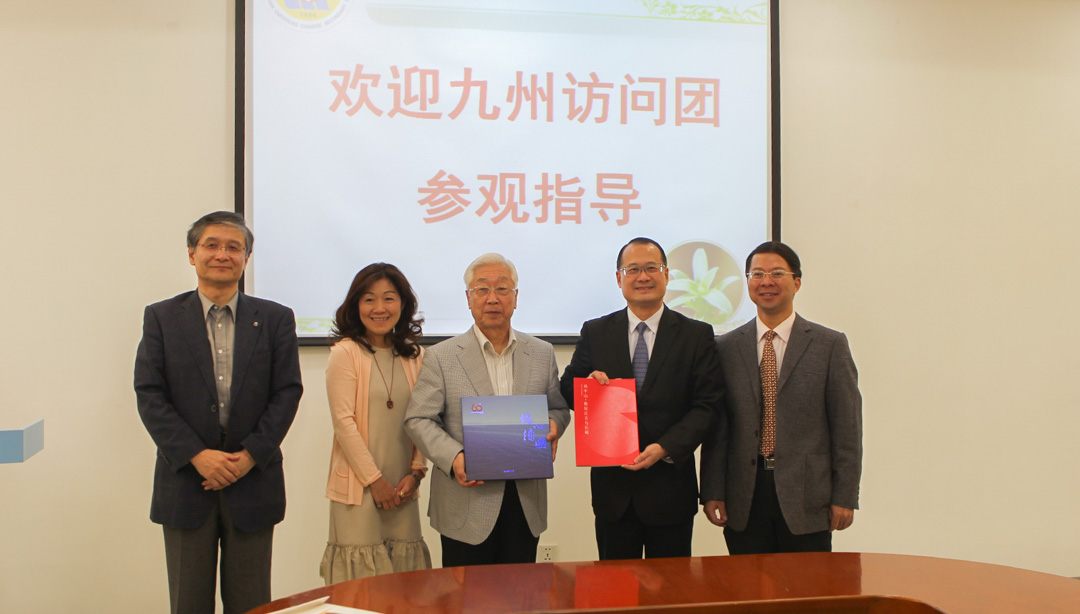 Dr. Jonathan Choi donated to set up the "Jonathan Choi's forum professor speakers" project for the promotion of international academic exchanges. Professor 濱下武志 was the first professor appointed in the School of History of the University of Zhongshan. 
The delegation visited the Zhongshan Overseas Chinese Secretary School, kick-off a series of international exchange activities, and hosted the "Jonathan Choi'sforum professor speakers" appointment ceremony.