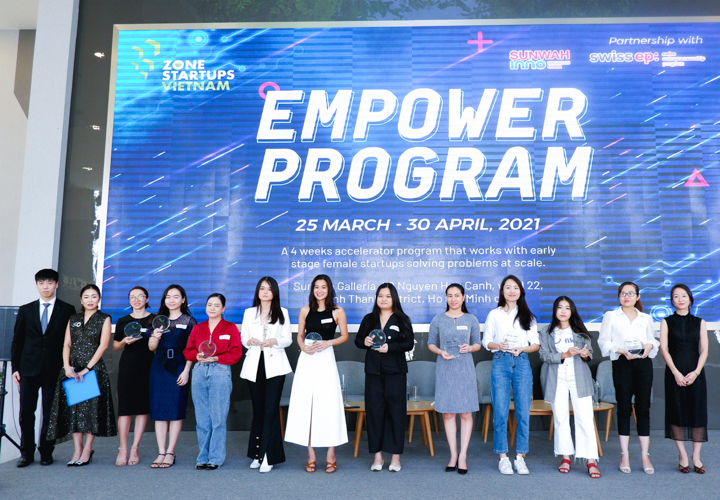 From 25 March to 22 April 2021, Sunwah Innovation Platform, together with the Vietnam Zone Startup and Swiss EP, held a free accelerator project "Empower Program", which aimed to support women entrepreneurs in early technology start-ups in Vietnam.
During the period, the "Empower Program" project held a series of training in core business areas including product development, marketing and communication, operations, leadership and fund-raising, as well as one-on-one guidance from entrepreneurs and experts from Vietnam, Canada, India, Hong Kong and South Korea.
The launch ceremony of the "Empower Program" Project was held at Sunwah Pearl, Vietnam, which has attracted more than 100 guests including many start-ups, incubators, accelerators and venture funds companies.